The 2021 International Conference on Computers, Remote Sensing and Aerospace (CRSA 2021) will be held in Tokyo, Japan(Online) from July 23-25, 2021.
This conference mainly focuses on the latest research on "information science" and "artificial intelligence", and aims to gather experts, scholars, researchers and related practitioners in this field from all over the world to share research results, explore hot issues, and exchange new ideas, experience and technology. We warmly welcome experts and scholars in related fields to submit their new research or technical contributions to CRSA 2021, and share valuable experiences with scientists and scholars from all over the world!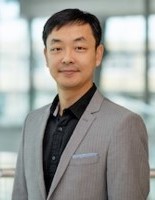 Prof. Yuanzhu Chen
School of Computing, Queen's University, Canada
- Getting certificates
- Taking the opportunity to pitch your idea
- Publishing your paper by conference proceedings
- Getting first-hand advice and connect personally with Pioneers
- A valuable opportunity to innovate and network with top scholars in the industry

Papers submitted to CRSA 2021 after a careful reviewing process, all accepted papers of CRSA 2021 will be published in the Journal of Physics: Conference Series(ISSN: 1742-6588), and it will be submitted to EI Compendex, Scopus for indexing.
*Confidentiality: Any information obtained in this conference will remain strictly confidential and will be used for paper publication and index purposes only.